Want to support our Community, the elderly, Veterans and our students attending local schools (and their rising stars) and at the same time contribute to a service above self organization that gives 100% (minus costs of putting on the fundraisers) of donations to charity?
The San Ramon Valley Rotary Club will be hosting three fundraisers:
The Succulent Pumpkin Class at the Rancho Amodor Community Center, the Pet First Aid and CPR Training Class, at the Danville Women's Club and the Margarita Booth at the San Ramon Art and Wind Festival on Memorial Day Weekend.
Margarita Booth at The San Ramon Art and Wind Festival, on Memorial Day Weekend, is our third fundraiser. This event is supported by many businesses and is highly visited for it's local festivities including; food, drinks, entertainment and a myriad of homemade products.
As a sponsor/contributor, not only do you receive the satisfaction of supporting this worthy cause, but you also promote your own business and visibility in the greater San Ramon Tri-Valley area. You will see our events advertised on local media. Programs filled with corporate sponsor logos will be distributed for hundreds to see throughout the Tri-Valley area.
We will encourage all participants to patronage your business and to thank you for your sponsorship.
** 100 % Proceeds (minus costs of putting on the events) benefit the local and worldwide charity work of the Diablo-San Ramon Valley Rotary Foundation, a 501(c)3 nonprofit organization.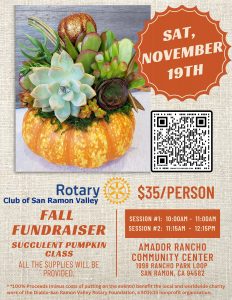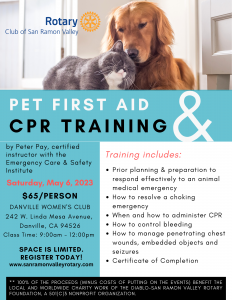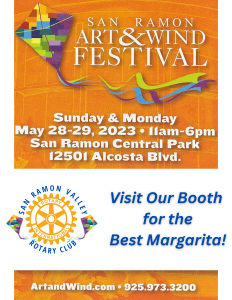 ---